In Feb. this year, I and some other Balsn members participated in Paradigm CTF, an Ethereum-focused security competition held by Paradigm. First of all, thanks to the organizers for preparing such high-quality and impressive challenges! Luckily, our team, whoami, got fourth place with 11 out of 17 challenges solved.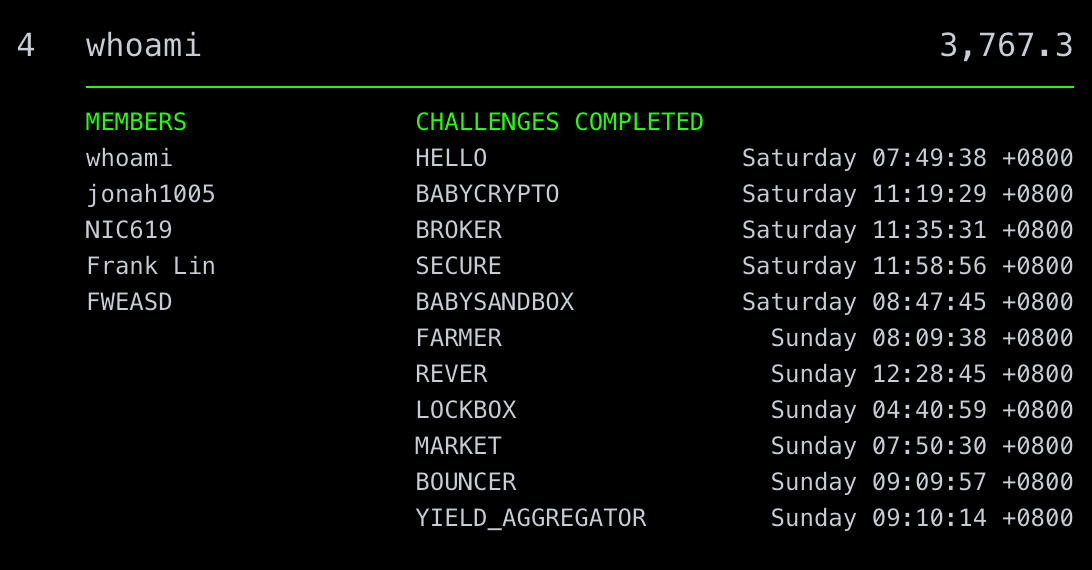 List of members and solved challenges
When browsing the official repository, I noticed a clever trick used in a coding challenge, REVER, and wondered whether I could improve the solution furthermore. Here, I will share the optimal solution I can develop and some tips for EVM bytecode golfing.